About us
DRESP
Sport Couture für Yoga, Gym, Fitness und Party
&
Verführerische Bodywear - sportliche Lingerie
Made in EU
Aus dem Herzen der Metropole Berlin erschafft das Modelabel DRESP facettenreiche Sport Couture und Lingerie Kollektionen im gehobenen Segment.
Dabei verbindet das 2015 gegründete Modelabel DRESP elegantes Design mit Funktionalität.
Ausgehend von einer minimalistischen Formgestaltung, zeigt sich die lebhafte Seite der Kleidung in sport-inspirierten Details, anspruchsvollen Schnitten und unkonventionellen Strukturen. Jedes Kleidungsstück auch im Alltag als Statement Piece oder Accessoire getragen werden.
Nach Stationen in den Bereichen Shapewear- und Latex-Design entwirft die Designerin Sandra Dresp seit 5 Saisons körpernahe Sportkleidung, in der man nicht nur beim Training eine gute Figur macht. Generell sind alle Teile, v.a. jene mit vielen transparenten Einsätzen zum Ausgehen am Abend geeignet, nein, sogar erwünscht!
Figur betonte Silhouetten, Cut Outs, ein hoher Schwarzanteil und einzelne Farbakzente verbinden den edgy Sport Stil mit zarter Weiblichkeit.
Das Modelabel DRESP wählte die Produktionsstätten im europäischen Ausland (Portugal) um einwandfreie Arbeitsbedingungen gewährleisten zu können. Alle Teile können auf Maß angefertigt werden.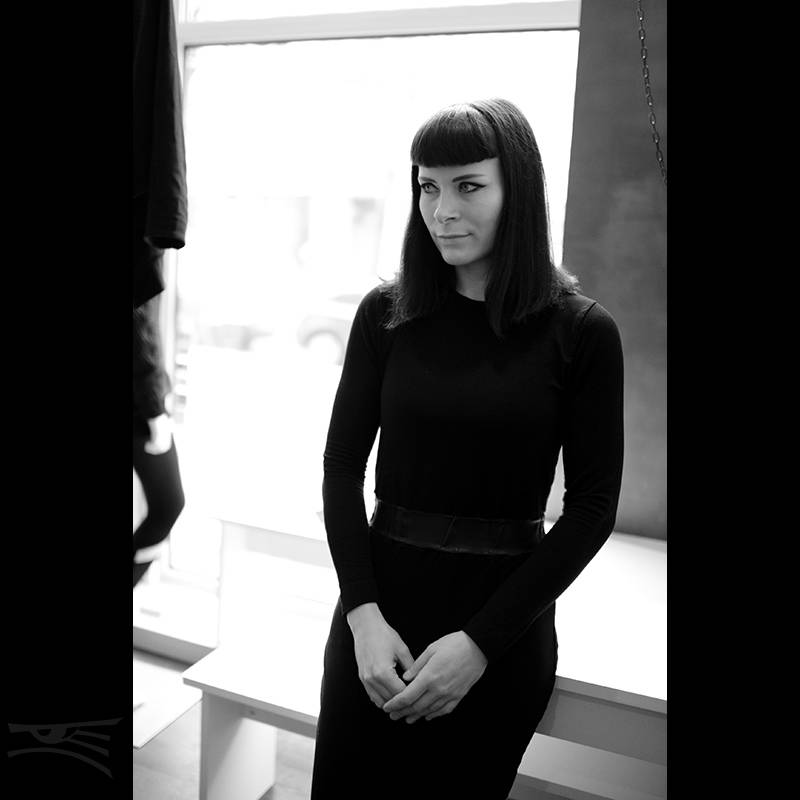 DRESP
sport couture for yoga, gym, and fitness and party
&
seductive bodywear – athletic lingerie
Made in EU
From the heart of the metropolis Berlin comes the multifaceted fashion label DRESP creating stylish high-end sport couture and lingerie.
Since 2015 the fashion label DRESP combines elegant design with functionality.
Springing from a minimalist design, the garments come alive through their sport-inspired details, sophisticated cuts, and unconventional textures. Every piece of clothing can be worn as a statement piece or accessory in everyday life.
After holding a variety of professional positions as a shapewear and latex lingerie designer, Sandra Dresp has been designing body-tight sportswear for five seasons already.
Most styles, especially those with many transparent inserts can also be worn as partywear in the evening!
Clinging silhouettes, cut outs, BLACK as the main colour with occasionally added color accents combine edgy sport style with tender femininity.
All items are designed and made in Germany and the EU, as we want to make sure there are very good working conditions. All items and can also be made to measure.